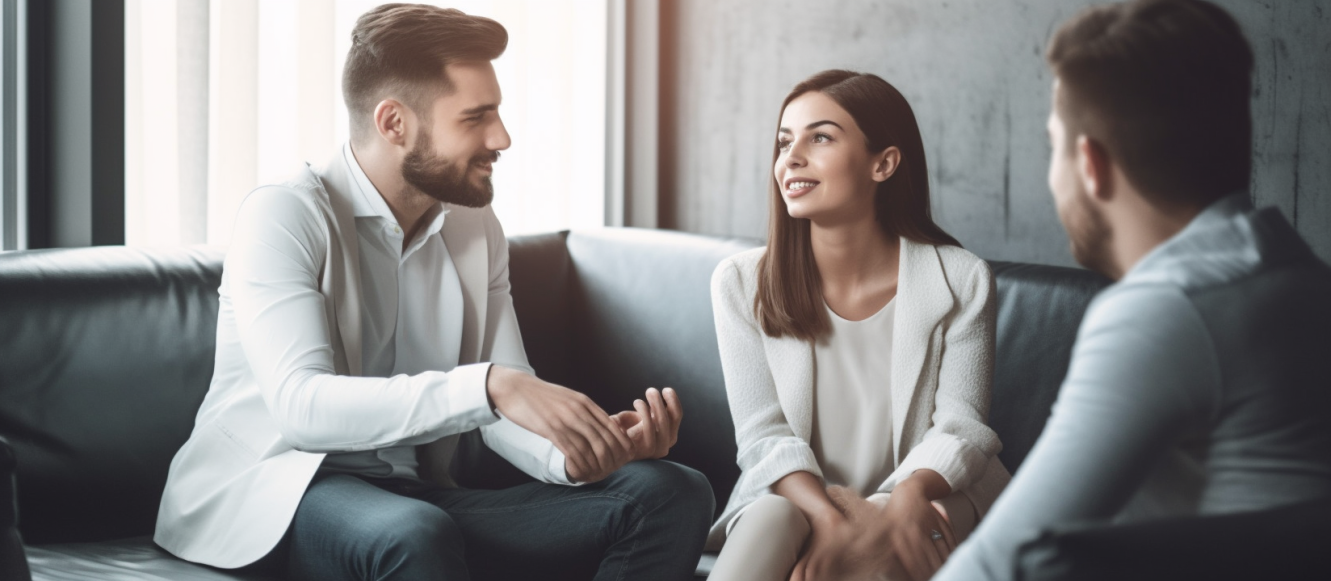 Did you know that nearly 400,000 people file for bankruptcy every year in the United States? Bankruptcy is something many people are familiar with but not quite knowledgeable about. How can you manage to understand bankruptcy and debt while dealing with the issue?
One of the best ways to handle bankruptcy is with a bankruptcy law firm. These organizations will help you with a bankruptcy attorney so that you can better understand the situation. But what do bankruptcy lawyers do, and how can they help you in this difficult time?
If you're curious about bankruptcy, we're here to help guide you. Read on to learn more about the issue and the different types of bankruptcy. We'll also discuss five tips for choosing your bankruptcy law firm.
What Is Bankruptcy?
To start, what is this issue, and how can you meet the challenges?
Bankruptcy is defined as a legal proceeding wherein a person or business is unable to repay debts or obligations. Some people equate this to defaulting on a debt or card.
For example, you may file for bankruptcy if you're unable to pay for your credit card. Some people file for bankruptcy to escape crippling student loan debt with high payments.
Consequences of Bankruptcy
Bankruptcy is used to clear debt, but that isn't to say that it's a good process. Generally speaking, bankruptcy is a last resort.
Bankruptcy will remain on your credit report for up to or more than a decade. Having a bankruptcy on file makes it extremely difficult to get loans or payments. If you're purchasing a vehicle or home, expect significantly higher monthly payments.
Another common consequence is the loss of property. For example, if you declare bankruptcy to get out of paying a mortgage, you likely won't keep the home. Bankruptcy courts will take the property to sell and pay back the debt you owe, but you won't need to pay the debt.
Types of Bankruptcy
Not all bankruptcy is the same. While they all have the same end goal of eliminating or relieving debt, there are different types of bankruptcy. Here are three of the most common.
Chapter 7 Bankruptcy
Chapter 7 bankruptcy is often called "liquidation." Also known as a straight bankruptcy, chapter 7 is the most common type.
Court-appointed trustees will oversee the liquidation of your assets. In other words, your assets are seized and the court will sell them to cover your debt with your creditors.
Any leftover debt is often erased. For example, if you owe $400,000 but your assets only liquidate for $350,000, you aren't responsible for the leftover $50,000.
However, it's important to know that student loan debt or taxes are not included. You also should familiarize yourself with your state to know what you'll be forced to sell.
Chapter 11 Bankruptcy
Chapter 11 bankruptcy comes into play to reorganize a corporation. Businesses decide how to handle the company while handling the debt. Generally, a court and creditors will approve this plan.
Chapter 11 is a high-value bankruptcy and is typically reserved for the extremely wealthy. If you have several high-value properties or too much debt for Chapter 13, this is the most common path.
Chapter 13 Bankruptcy
Chapter 13 bankruptcy is more effective for reorganizing debt instead of forgiving it.
Courts approve a monthly payment plan to help you pay back a portion of your unsecured debt and the entirety of your secured debt. Typically, this agreement won't last more than five years. Payments depend on your income, but courts will monitor and manage your spending.
Chapter 13 allows you to keep your assets. It can also stop a foreclosure and help you handle your mortgage.
Tips for Finding a Bankruptcy Law Firm
Now that we understand some of the common types of bankruptcy, let's look at how to find a law firm. Here are five helpful tips for choosing your bankruptcy law firm.
1. Search For Experience
As with any professional endeavor, you should search for experience. You wouldn't trust an amateur to redo your roof. Why trust a beginner with something as important as your financial future?
Look for law firms with a lengthy history of helping customers. Long-standing law firms often have the experience necessary.
Additionally, you should find a bankruptcy attorney who understands bankruptcy in particular. A general lawyer won't be as effective.
2. Ensure Competence
Speaking of effectiveness, you should ensure you have a competent law firm.
One way to do so is to look into reviews and the experiences of former clients. Look through several platforms and ask people how their experience was.
At Meredith Law Firm, we've been serving clients since 1996. Our bankruptcy attorneys are skilled, knowledgeable experts in their fields.
3. Look For Expertise
Knowing bankruptcy isn't always all you need. Try to find a lawyer who has experience in your exact type of bankruptcy.
The paperwork and process for bankruptcy varies significantly by what type of bankruptcy you're dealing with. A lawyer who understands Chapter 7 may not understand Chapter 11, and so on.
4. Understand Who Handles Your Case
When you hire a law firm, it's easy to feel like you're one in a sea of clients. A big issue with this is not knowing what attorney is handling your case.
When dealing with foreclosures, bankruptcy, and student loan debt, you don't want ambiguity. Make sure you have a clear line of communication with your attorney.
5. How Do the Fees Add Up?
Finally, you should always understand costs and fees before you sign any contracts.
Different law firms will charge different prices, rates, and fees. Make sure you're aware of how your bill will add up at the end of the experience. What good is the stress of foreclosure if it ends with legal debt?
Finding the Best Bankruptcy Law Firm
Finding a trustworthy bankruptcy law firm can feel overwhelming, but with some effective research, you can manage the task. Find attorneys who are knowledgeable, communicate well, and can explain anything that you need clarification on. Trust in Meredith Law Firm to provide you with expert bankruptcy services and attornies.
Unsure of how to start with your bankruptcy case? Contact us for a free consultation today to find out your first steps.