Your Columbia, SC Bankruptcy Attorney for Debt Relief 
The Charleston, Myrtle Beach and Columbia Debt Relief Lawyers at Meredith Law Firm are ready to set you on the path to financial recovery.
If you're frantically searching the web for a "bankruptcy lawyer near me," consider The Meredith Law Firm.  Our downtown Columbia location offers free parking and is conveniently located at 1901 Assembly Street, Suite 360 across the street the Strom Thurmond Federal Building.
Columbia Bankruptcy Law Office 
1901 Assembly Street
Suite 360
Columbia, SC  29201
Phone: 803-451-5000
Get Out of Debt With a Bankruptcy Attorney in Columbia, SC By Your Side 
Drowning in debt is overwhelming and never healthy.  If you choose not to fight your creditors, they may eventually take control of your most valuable assets, such as your house, car, bank accounts, and other investments.  The sooner you start working towards your financial recovery, the sooner you can achieve financial peace of mind.
When you're ready to stop drowning in debt, options under the Bankruptcy Code could be the answer. Our Columbia bankruptcy lawyers focus on Chapter 7, Chapter 11 and Chapter 13 cases.
Together, we can help relieve your financial burdens by filing for bankruptcy protection. Give us a call today at 803-451-5000, or fill out our easy online form to get in touch with us for a FREE consultation.
Our Debt Relief Services in Columbia, SC
Whether you need to restructure your debts or are facing foreclosure, we are here to assist with your financial difficulties.
With over 25 years of experience practicing law in the state of South Carolina, we can cover all aspects of your case. Your trusted bankruptcy attorney will prepare your bankruptcy petition, file your case and see it through with you to completion.
Our Columbia bankruptcy lawyers offer many debt relief services, including Chapter 7 bankruptcy, Chapter 11 bankruptcy, Chapter 13 bankruptcy, and extensive knowledge of preventing foreclosures and repossessions.  Learn more about our most popular debt relief services below.
Chapter 11 Bankruptcy
Chapter 11 could be the quickest solution for digging you out from under your debts.
Chapter 11 can help a small business with $2,725,625 or less in total outstanding debts to reduce and restructure debt under a streamlined process intended to keep your business operating by making affordable payments to creditors that are within your budget.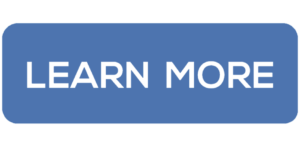 Chapter 13 Bankruptcy
Chapter 13 is a means to reorganize your debts and retain your home, vehicle, and other assets while substantially reducing unsecured debts.
Filing a bankruptcy case in court is an exceptionally complicated process and it is wise to seek help from an experienced bankruptcy lawyer. Our South Carolina Chapter 13 bankruptcy lawyers can handle your case with compassion and understanding and walk you through the entire process.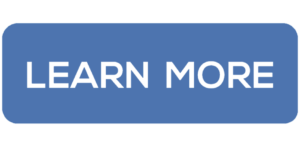 Why Hire a Columbia SC Bankruptcy Lawyer? 
Stop Foreclosure
By using a reorganization to work out a payment plan on your terms, we can save your home.
Stop Repossession
Our attorneys are often able to stop repossession for clients under a reorganization that may be able to reduce your interest rate, reduce your monthly payments and potentially reduce the balance of the loan on your vehicle and protect your vehicle.
Stop Lawsuits and Judgments
In certain instances, Meredith Law Firm can stop lawsuits and judgments that could affix to your home or cause the loss of your property.
End Creditor Harassment
We will fight to end creditor harassment by protecting you from telephone calls, threats of lawsuits, and other forms of debt collection.