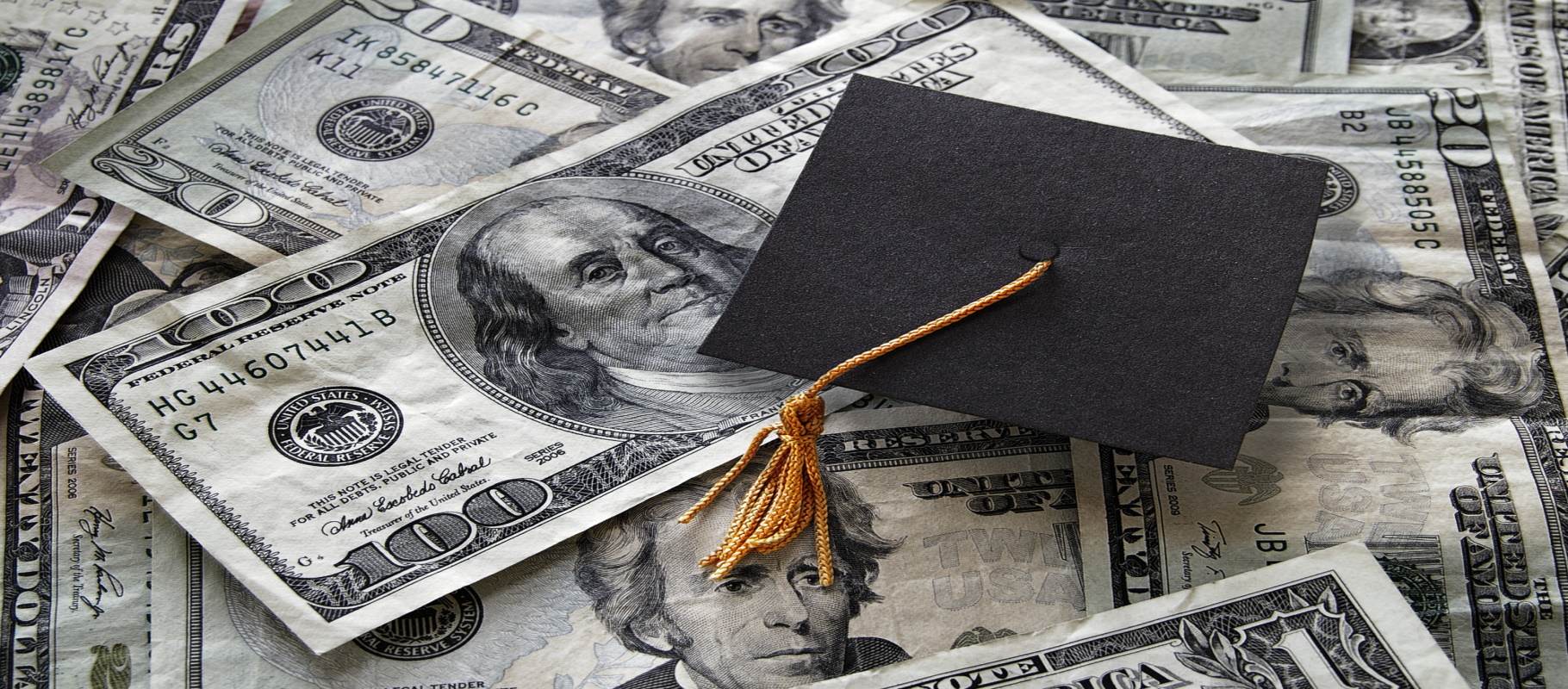 Are you living with student loans as well as other financial burdens? Wondering if there is a way to have student loan debt forgiven?
Student loans are the second largest type of consumer debt in the country and that over 44 million Americans owe more than $1.4 trillion.
Student loans burden our finances for years to come. But will bankruptcy be an option for us? If you're interested in learning more about bankruptcy on student loans, you've come to the right place.
We've put together an informative and concise guide to declaring bankruptcy on student loans. Read on to learn more!
What is Student Loan Bankruptcy?
Student loans are the most common form of debt in America and can be found in every income class. The bankruptcy code has provisions for discharging student loans through Chapter 7 or Chapter 13 bankruptcy.
This process is available to borrowers who have a high debt-to-income ratio and a low income. It is not available to those who have an average or higher income and those with only private student loans.
The student loan bankruptcy process can take anywhere from 1 to 3 years depending on the type of bankruptcy you file for and your personal circumstances.
How Do I Qualify For Student Loan Bankruptcy?
Student loans are a huge burden for many people. If you are struggling to pay off your student loan, you may be eligible for bankruptcy.
The requirements to qualify for student loan bankruptcy depend on the type of student loans that you have. For federal student loans, if your debt is less than $100k and you don't have any other outstanding debts, then it is possible to file for bankruptcy and get rid of your student loan debt.
There are a few requirements to qualify for federal student loan bankruptcy:
The person has to be at least 18 years old.
The person must have been an undergraduate or graduate student at least half-time in an eligible institution for at least one academic year before the date of filing for bankruptcy.
The person cannot have completed the repayment period of any outstanding federal education loans (i.e., have not made 120 monthly payments on time)
The person cannot have received any discharge of federal education loans in a previous bankruptcy proceeding.
If you have private student loans, then it may not be possible to file for bankruptcy and get rid of the debt. However, there are some other options that can help reduce the amount that you owe on your private student loans such as repayment plans or refinancing with a different lender.
Student Loan Discharge
Student loan discharges are relatively rare, but they can happen. Generally speaking, discharges occur when the person no longer has a legal obligation to pay back the loan.
When federal student loans are discharged, you will likely receive a refund on the loan payments you have already made. Your credit bureaus will also be notified that the debt has been discharged and it will be removed from reports.
Situations that can cause this include the closing of a school or program, qualifying for a disability after graduation, or entering certain fields that allow you to discharge your loans.
In some rare cases, you can have your loans completely discharged by declaring bankruptcy. Declaring bankruptcy does not automatically trigger a loan discharge.
How to File for Bankruptcy on Student Loans
The student loan bankruptcy process is a difficult one. The main difference between filing for bankruptcy on private and public student loans is that public student loans qualify for bankruptcy and potential discharge.
The three most common types of student loans are Federal Stafford Loans, private student loans, and Perkins Loans. Private student loans are not eligible for bankruptcy discharge.
If you have Federal Stafford or Perkins Loan you may be able to file for bankruptcy under Chapter 13.
To file for bankruptcy on student loans, you need to show that you do not have the ability to repay your loan. This can be done by filing a form with your petition.
In order to file for bankruptcy on student loans, you must meet certain criteria. You must be an individual with a high debt-to-income ratio, or have stopped attending school at least two years ago, among other qualifications.
Pros and Cons of Filing for Bankruptcy on a Student Loan
Bankruptcy can be a viable option for some people to get out of debt. But it is not always the best solution.
Bankruptcy is a legal proceeding that offers relief from debts. It can also have negative consequences such as a negative impact on credit reports and the inability to file bankruptcy again in the future.
Bankruptcy can offer relief from overwhelming debt that is impossible to repay, especially if the borrower has no other way of repaying it or is unlikely to be able to do so in the future.
It can also provide a fresh start and help with credit scores and credit reports by getting rid of debt that would otherwise weigh them down.
However, bankruptcy will stay on your credit report for 10 years. This means it will be difficult to get approved for any kind of loan or credit card during this time.
What to Expect When You File For Bankruptcy on Your Student Loan
The first step is to hire a lawyer who specializes in student loan bankruptcy. They will help you with the process and make sure that you are eligible for this type of relief.
The next step is to fill out the paperwork. This includes a petition, a statement of financial affairs, and other forms that your lawyer will provide you with. The paperwork process can take up to a year or more.
After filing for bankruptcy on your student loan, you will have to wait at least 8 months before you can apply for any new credit cards or loans. You may not get approved, as your bankruptcy will remain on your credit report.
Should I Declare Bankruptcy On My Student Loans?
For some people, bankruptcy on student loans is the best solution for getting out of crushing debt and winning some breathing room in their finances. However, it is not a decision to be taken lightly.
Before declaring bankruptcy, you should consult with a lawyer who specializes in bankruptcy law. We offer consultations and assistance throughout the bankruptcy process.
Reach out to us on our website today to schedule a free consultation. Relief from student loan debt is just an email away!